The United States has passed multiple rounds of economic assistance bills, which eased the panic in the capital market and boosted economic expectations, but it caused a sharp increase in the government deficit.
The cross-party public policy agency "Responsible Federal Budget Committee (Committee for a Responsible Federal Budget)" published a report on the 13th predicting that the US fiscal deficit and debt levels will reach the highest level since World War II.
Under current law, the total budget deficit of the US federal government this year will exceed US $ 3.8 trillion (accounting for 18.7% of GDP, which is four times the previous fiscal year), and will be US $ 2.1 trillion (accounting for 9.7% of GDP by 2021) ).
The report also predicts that the US government 's public debt (debt held by the public) may reach or exceed the size of US GDP in fiscal 2020 and may exceed the level at the end of World War II (106% of GDP) by 2023 ). Considering the possibility of further economic measures and the uncertainty of economic recovery, the actual deficit and debt levels may be much higher than predicted.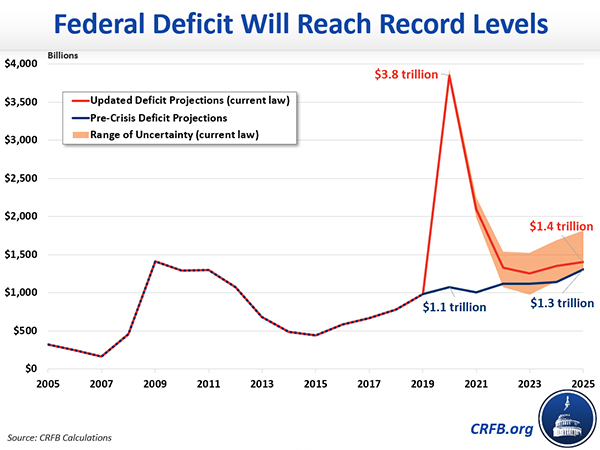 The report believes that, just like during the Second World War, in order to respond to the crisis of the new coronavirus epidemic, such a high deficit level of the US government cannot be avoided and is necessary. But, as the US government did after World War II, it will be important to "ensure that debt and deficits return to more sustainable levels" after the epidemic crisis and economic recovery.